This is part of the story of my Dad, Brother and I's archery Kansas Whitetail hunt
Whitetail hunting is not what we specialize in out west but I have to tell you. I look forward to heading east kicking back in a tree stand and playing it cool for a week or so each year chasing these interesting animals. This past season I was able to draw a Kansas whitetail tag as did my Dad Jerry and Brother Sam. We planned to be there for a week starting the 9th of November. This is when we have found the deer start really swinging in at that latitude. The whitetail hunt no matter what the state is typically one that we try to do together. Usually when we go it's to a new area, so the learning curve on figuring out where we need to set up always plays a roll, so far each time one of us has managed to shoot a nice buck "Usually Sam". So this time I was cheering him on but also hoping my Dad or I could pull something off. It was getting pathetic….
I was able to sneak out there a day ahead of Sam and Dad to get to take a look at the area and begin putting the pieces together that we looked at while digitally scouting before we got there and as always found a few of the places we looked at too seemed great and checked a couple spots off the list. I did get a short morning hunt the day I arrived and saw a few deer two being small bucks but was really looking to check the place out to be more prepared when the guys showed up. We met up and camp which really didn't arrive until Sam showed up with his converted 65 passenger Bluebird that he turned into a giant rolling hunting camp. He and my Dad were coming from different locations but ended up getting in within about an hour of each other. Dad showed up first so I got him set up in a quick ground blind set close to camp and drove back over to meet Sam and help him get camp set up before dark.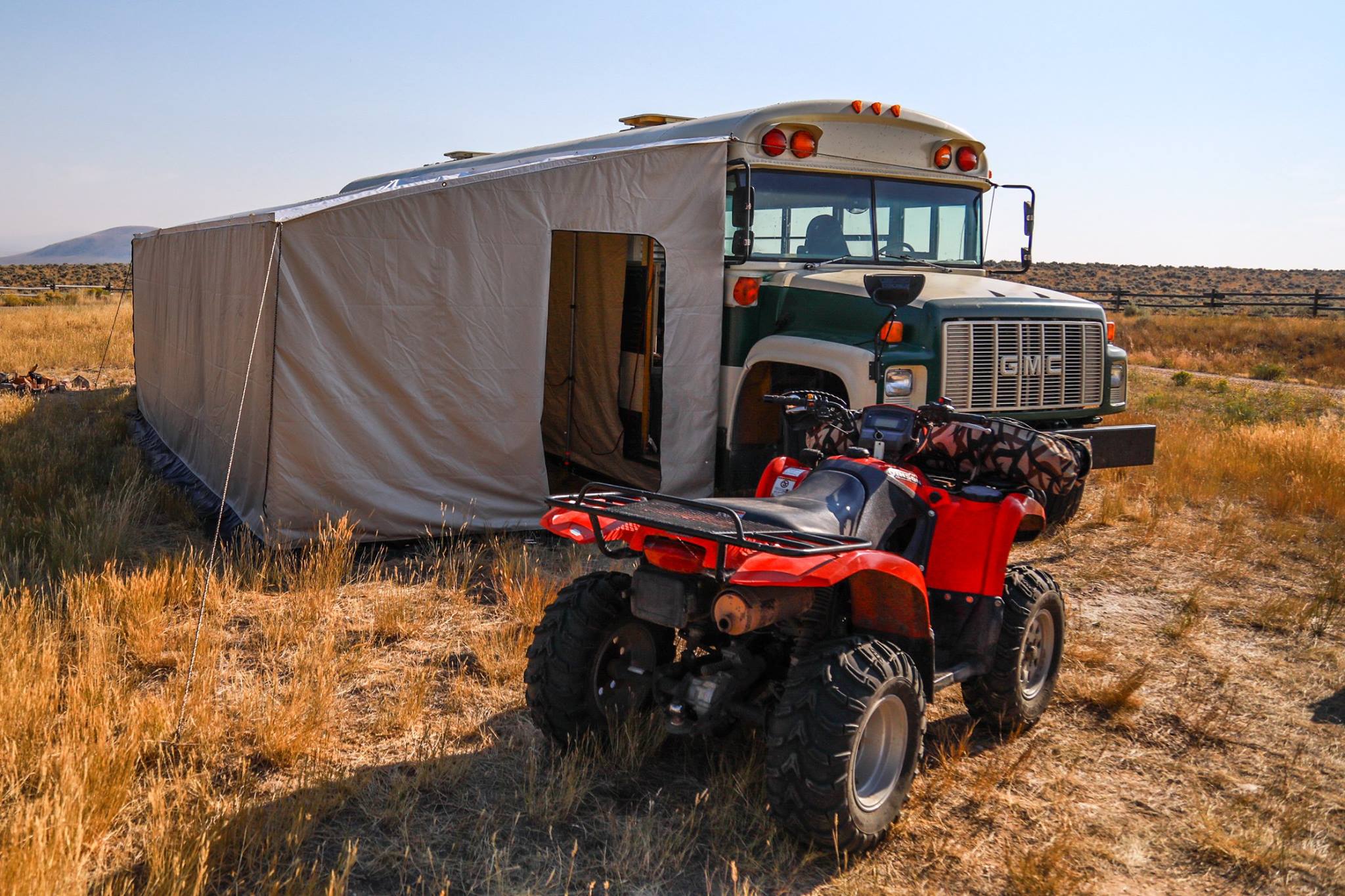 When Dad got back to camp without any encounters that evening we poured of the maps and I started describing what I had seen from my day snooping around. Taking the wind forecast into account we formulated three stands to try the next day. Early in these trips we try to set up on pinch points with a big view of the spot we are hunting. This observation stand gives us a good chance at seeing a cruising buck and also a chance to see other deer traveling different routes that we can hone in on later.
The first three days of the trip sort of played out in that fashion. Hang, hunt, and adjust. Hang, hunt and adjust. We were all seeing deer on most of those sits and had seen older bucks on their feet most days as well. I had been spending most of those first three days at a property where there were two quarter section pivots one of corn and one of alp alpha to the north and heavy grass and a creek bottom to the south where the deer were bedding. I had discovered what I thought to be the two busiest trails in and out of those fields and picked a trail on the morning of the 13th that I thought would give me a good chance.
I did not have to hang a stand at this place because there was a good cut back that I could utilize instead and took my perch about 20 minutes before the sun came up. Before dawn I could hear a grunt battle going on in the corn to the north. This argument was really fun to hear and got my blood going pretty good because they seemed to be on the right line to head to bed past me. I was right! About 20 minutes after first light I spotted a doe about 75 yards from me on the trail I needed her to be and about 20 yards behind her I spotted the buck that was making all that noise. She was on a mission to head for cover and came past me at a steady march and just like it's supposed to happen that big buck followed her lead. The doe passed without knowing I was there and I came to full draw behind the bank as they passed below. I leaned forward and turned the arrow loose on the buck at 18 yards hitting him solidly and where I wanted to. I watched as he blew out and came to a crash about 60 yards from me. I had my buck! I quickly let Dad and Sam know that we had one on the ground and they made their way from the places they were hunting to help me. It was my best buck to date and so special to share the hunt with family. It was a great day.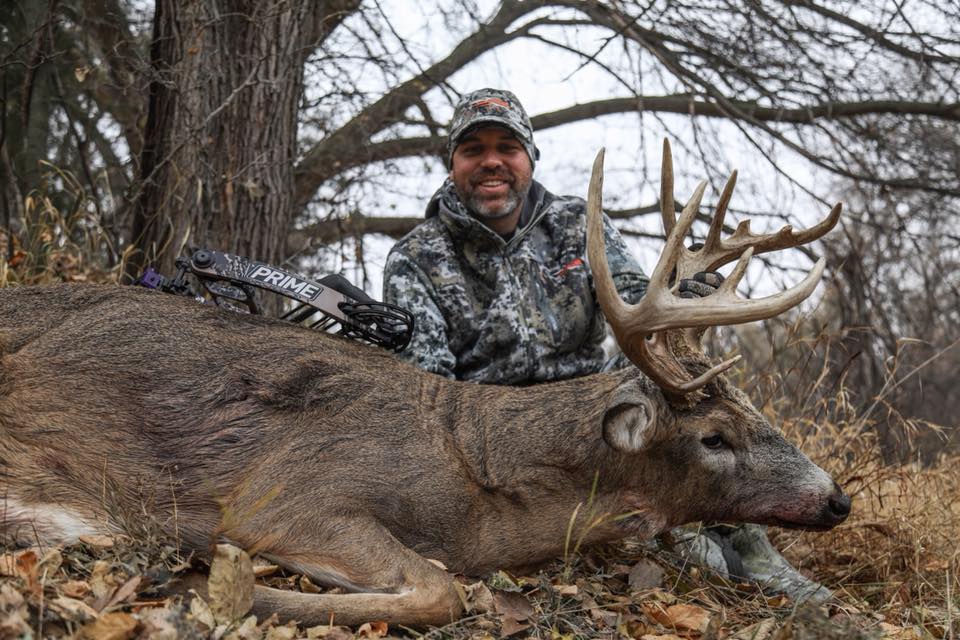 The following morning I took off for home as I had a Colorado 4th season rifle tag to work on that started the 15th. This had been a great trip and sharing it with those two guys was as good as it gets. Sam ended up with a deer as well "of course" but if you want to hear that sorry you should look him up on Instagram of Facebook under Sam Soholt.